Wayne I. Yamahata, MD
95 Scripps Drive
Sacramento, CA 95825
Phone: (916) 929-1833
Monday–Friday: 9 a.m.–5 p.m.

Wayne I. Yamahata, MD
8723 Sierra College Blvd
Granite Bay, CA 95746
Phone: (916) 773-5559
Monday–Friday: 9 a.m.–5 p.m.

Breast Augmentation
As a woman, it's natural to want to look feminine and feel confident about the way you look. Whether you have always felt that your breasts were too small or they became smaller after losing weight or having children, plastic surgery can help you have the beautiful breasts you desire. Board-certified plastic surgeon Dr. Wayne Yamahata provides natural-looking enhancements through breast augmentation for Sacramento, Roseville, Folsom, and Granite Bay women who want a fuller bustline.
Breast Augmentation

Before & After Photos
WARNING:
This feature contains nudity. Please click OK to confirm you are at least 18 years of age and are not offended by such material.
What is breast augmentation?
Breast augmentation, also called a boob job, is a cosmetic breast enhancement surgery that enlarges one or both breasts using an implant. In some cases, the patient's own fat can be used to provide the desired enhancement.
How much does breast augmentation cost in the Sacramento area?
The cost for breast augmentation ranges between $6,600 and $8,400, depending on implants and anesthesia. You will be provided with a personalized price quote as part of your consultation with Dr. Yamahata.
While it's reasonable to get an idea of whether breast augmentation is in a price range you can afford, cost should not factor highly into your choice of surgeon. Although this procedure is commonly performed, it is still serious surgery. For optimal safety and the best breast augmentation results, your surgeon's credentials should come before any financial concerns. A reliable indication of a quality surgeon is membership in The Aesthetic Society (ASAPS), which in the U.S. requires certification by the American Board of Plastic Surgery (ABPS).
Breast Augmentation Techniques & Options
For every procedure he performs, Dr. Yamahata strives to provide improvements that look attractive yet natural. That includes explaining your options when it comes to breast implants. The women who visit Dr. Yamahata in Sacramento and Granite Bay for breast augmentation have several decisions to make that affect the way their breasts will look and feel after the procedure. During your consultation, Dr. Yamahata will discuss each choice with you to help you attain the look you envision for yourself.
Which type of breast implant is best?
While Dr. Yamahata offers patients a choice of saline or silicone gel implants, the majority feel that silicone implants look and feel very natural. He will help you understand the benefits each type has to offer. He will also explain breast implant options in detail.
Incision Options
The incision is usually placed in one of the following locations (see illustration):
Around the areola (periareolar)
Along the breast crease (inframammary)
In an underarm crease (axillary).
Dr. Yamahata will use other specialized approaches to accommodate a woman's unique anatomy when necessary.
Breast Implant Placement Options
Implant placement beneath the chest muscle (submuscular) gives a smooth, natural look for most women. In some cases, Dr. Yamahata uses the subglandular placement, which is beneath the breast tissue but on top of the chest muscle.
Subglandular & Submuscular Placement
Subglandular placement (above the pectoral muscle) is shown on the left, and submuscular (below the muscle) is shown on the right.
Breast Implant Profile Options
Depending on the type of implant selected, there will be 4 or 5 options for profiles such as low, moderate, and high. Dr. Yamahata will help you select the best profile for you based on your anatomy and cosmetic goals.
"I had a long awaited breast augmentation with Dr. Yamahata. I can only say this is the best result/experience I could've imagined. He was to the point, knowledgeable, and gave me exactly what I asked for. He personally called me after my procedure to check on me, that I appreciated. I did not feel like "one of many" I felt like the only one…Thank you Dr. Yamahata!!!!"*
Breast Augmentation vs. Breast Lift Surgery
While breast augmentation and breast lift surgery are both breast enhancement procedures, they provide different benefits.
Breast augmentation increases the size of one or both breasts; it does not reduce moderate to significant sagging.
Breast lift surgery improves breast shape by reducing excess, lax skin.
Women with breasts that are sagging because of weight loss, breastfeeding, or the natural aging process can benefit from a breast lift as an individual procedure or along with implants if they want to add fullness.
Many women elect to have one or both breast procedures as part of a Mommy Makeover, a combination surgery that also includes body contouring options to restore a woman's pre-pregnancy body. That is a topic you can discuss with Dr. Yamahata at your consultation.
Fat Transfer Breast Augmentation
Dr. Yamahata uses fat transfer to add fullness to the breasts for women who want breast augmentation without implants. This process, sometimes called natural breast augmentation, involves removing fat from the belly, thighs, or other areas of the body using liposuction, purifying the fat, and carefully injecting it into the breasts. Dr. Yamahata can use fat transfer as an alternative to implants, but it is generally not the best choice for most patients. The increase in volume is rarely over 1 cup size per procedure, and the majority of patients find this volume increase to be inadequate.
Who's a candidate for the breast augmentation with fat transfer technique?
Candidates for fat transfer breast augmentation meet the following criteria:
Want fuller breasts without implants
Have areas of excess fat that can be harvested
Desire a subtle increase in breast size
Dr. Yamahata explains the differences between these breast enlargement techniques in this blog post.
Breast Augmentation Revision Surgery
Yes. Dr. Yamahata performs revision breast surgery to help women attain the attractive, natural-looking results they had hoped for with their original procedures. Secondary cosmetic surgery is often more complex than the original procedure and requires an experienced surgeon. He can also perform an implant exchange for women who want to switch between silicone and saline implants, change implant size, or make other adjustments.
How is breast augmentation surgery performed?
Breast augmentation with Dr. Yamahata is almost always performed in the comfort and safety of our onsite, AAAASF-accredited outpatient surgery center. Depending on the scope of your surgery, Dr. Yamahata may use either general anesthesia or intravenous sedation with local anesthesia. He typically completes the procedure in 1 ½ and 2 hours, but it can take longer when performed as part of a Mommy Makeover.
He begins the surgery by making the initial incisions in the areas you chose – whether along your breast crease, around the bottom edge of your areola, or in your armpit. Once he's made the incision, he creates a space within the breast tissue to place the implant. This space is typically called a "pocket." Depending on your preferences, he may make the pocket above or below the chest muscle. He positions the implants, evaluates them for symmetry and size, and closes the incisions before bandaging them.
Why choose Dr. Yamahata for your breast augmentation surgeon?
While Dr. Yamahata is experienced in standard breast augmentation techniques, he customizes each procedure to his patients' unique needs and cosmetic goals. Each year he performs more than 200 breast augmentation procedures, and because of this expertise, he is the choice of women in the Sacramento metro area.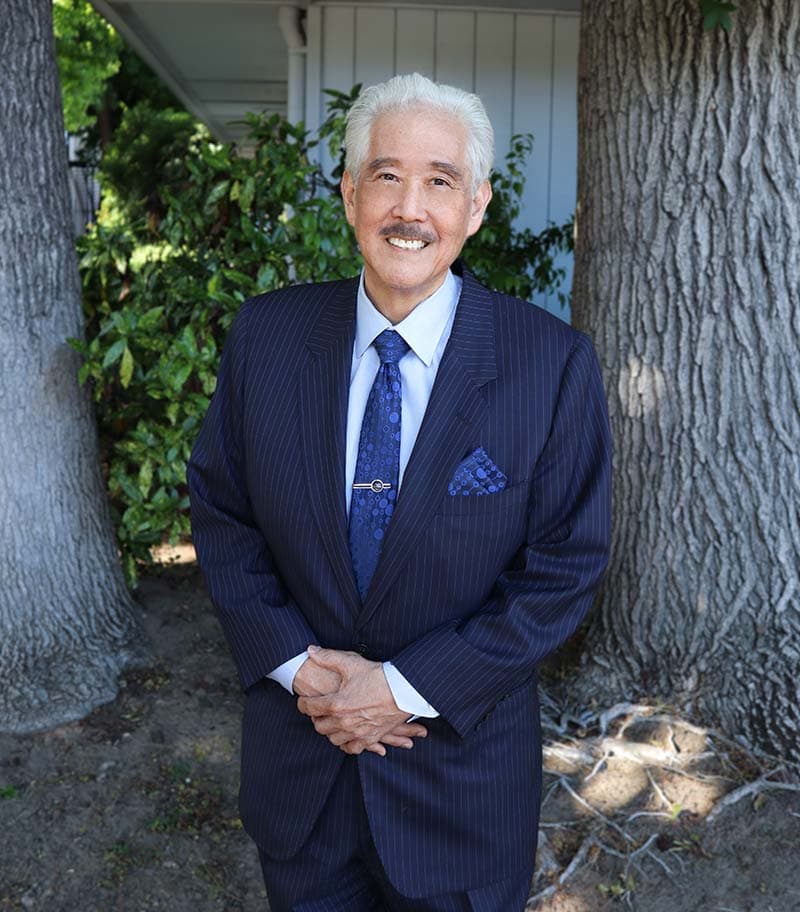 Meet Dr. Yamahata
A board-certified plastic surgeon, Dr. Yamahata has the skill and experience necessary to provide attractive results that look natural.
Meet The Doctor
Combining Breast Enlargement Surgery With Other Procedures
While breast implants can improve the shape of breasts that sag, Dr. Yamahata might recommend a breast lift as well if your breasts have dropped significantly. This combination of procedures enables him to give you a more attractive breast shape in addition to increasing breast size.
Many women choose a Mommy Makeover, where breast augmentation is combined with other procedures, such as liposuction and a tummy tuck, for a complete renewal and a single recovery period.
Breast Augmentation Recovery
Directly after surgery, you'll need a friend or loved one to drive you home and help you with making meals and self-care for at least the first 24 hours. You will return home in a surgical support bra that you will need to wear at all times, except while showering, during the initial stages of healing.
How painful is breast augmentation recovery?
Pain can be very well controlled following surgery with a combination of pain pills and muscle relaxants, which patients typically only need for 2 to 3 days after surgery. It is normal to feel pressure or tightness in the breasts for about a week.
Breast Augmentation Recovery Tips
The best way to minimize your recovery time is by allowing your body to heal properly. It is important not to rush the recovery process. Dr. Yamahata will give you detailed post-operative instructions to help speed up your recovery. You will need to:
Wear your surgical support bra for the first few weeks.
Keep yourself hydrated.
Make sure incisions are dry until you're released to shower.
Avoid foods and drugs that thin the blood.
Come in for your regular follow-up visits.
Get up and move about frequently rather than lying in bed.
Refrain from strenuous activity as directed.
Dr. Yamahata and/or a staff member will personally check in with you after your surgery and address any concerns if necessary.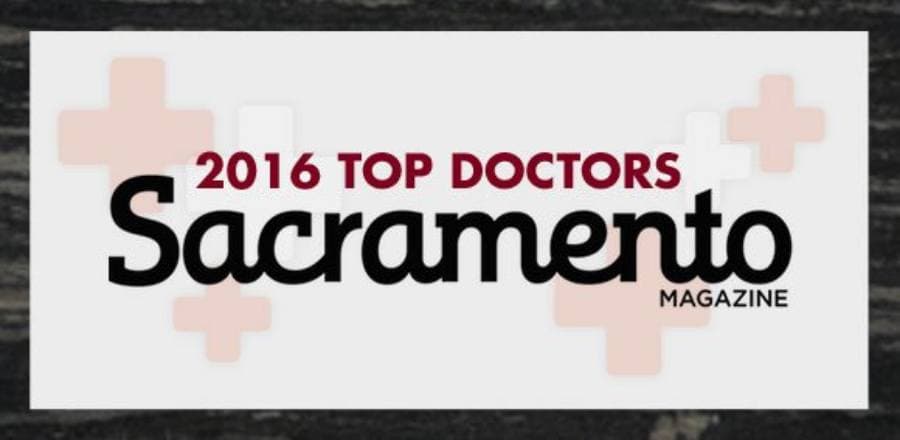 Top Doctor Award Winner
Sacramento Magazine's annual list honors medical professionals from the Sacramento area in their respective fields — and Dr. Yamahata is among them.
Request a Consultation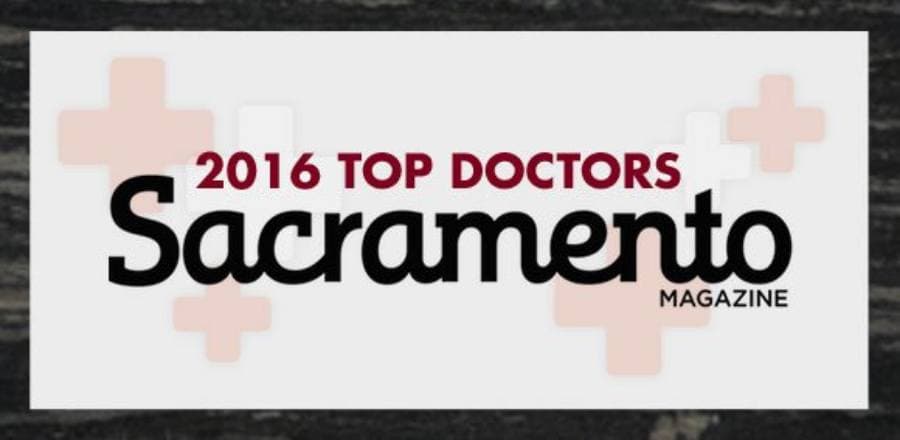 When can I return to work?
After breast augmentation surgery, you can expect to return to your normal daily activities after about a week.
What is the best sleeping position after breast enlargement?
Dr. Yamahata recommends sleeping on your back with your upper body slightly elevated to minimize swelling. Side sleeping is allowed as long as you prevent yourself from turning over onto your stomach. Learn more in this blog post.
When can I start exercising again after my breast augmentation?
You may resume walking after the first few days as long as you avoid elevating your heart rate or blood pressure to minimize swelling and bleeding. After 4 weeks of rest and healing, most patients are ready to begin low-impact workouts on cardio equipment such as elliptical machines or stationary bikes and gradually resume more strenuous activity over the next 3 to 4 weeks. While many fit, active women find it difficult to put their workout routines on hold, it's important to carefully follow Dr. Yamahata's recovery recommendations. By giving your body time to heal properly, you are more likely to prevent complications or the need for additional surgery.
How do you reduce bruising after breast augmentation?
Bruising and swelling are a normal part of the recovery process. There are a number of ways to help keep them to a minimum, including:
Applying ice packs
Keeping your upper body elevated at all times, including sleeping propped up or in a recliner
Taking Arnica montana before and after surgery
Dr. Yamahata will review pre- and post-opt instructions with you during your consultation to ensure you have the smoothest recovery possible.
How long does it take breast implants to "drop and fluff"?
It takes some time for swelling to fade and for the breast skin, muscles, and tissues to relax and allow the breasts to settle into a soft, natural shape and position. This process, sometimes called "drop and fluff," depends on whether your breast skin was relaxed before surgery by breastfeeding or weight changes, the position of your implants–over or under the muscle, and individual factors. Patients usually see improvement in about 3 weeks as swelling fades. It typically takes about 6 weeks for the breasts to look more natural, with additional softening until about week 12.
Breast Augmentation FAQ
Will general anesthesia be used during my surgery?
Dr. Yamahata offers most patients the option of having breast enhancement surgery performed using local anesthesia with intravenous sedation (twilight sleep) if they prefer not to be put under general anesthesia.
Will I have noticeable scars from my breast enlargement surgery?
It depends on where your incisions are placed. There are 3 possible incision locations: in the armpit, around the lower edge of the areola, and along the breast crease. The breast crease option – called the inframammary incision – is the most popular option, partially due to its discreet location. Once this incision has healed, it fades to a slim, flat line that's barely noticeable, even in swimwear and lingerie.
Is the procedure safe?
Breast augmentation is very safe in healthy patients, as evidenced by the fact that it is one of the most common cosmetic procedures performed by plastic surgeons today. The very low complication rate has been widely documented. Dr. Yamahata will begin your consultation by reviewing your health history and determining if there are any risks for you. If significant risks are present, he will counsel you against having the procedure. If you are concerned about the risks of general anesthesia, you may have the option of local anesthesia with sedation.
Should I wait until after I have kids to have breast enlargement?
If you are planning to have a baby in the next year or so, it's best to delay the surgery because pregnancy and breastfeeding will likely affect the size and shape of your breasts and nipples. Even if you do not plan to have children in the near future, you may want to weigh the pros and cons of waiting. While this decision is very personal, Dr. Yamahata is happy to talk it through with you at your consultation to help you make the right choice.
How long should you keep breast implants before replacing them?
There is no specific expiration date for breast implants. If you are happy with how you look and feel, it is perfectly safe to leave them in place.
What if I need a mammogram; will my implants break?
Breast implants have a strong, very elastic outer silicone shell that is made to withstand much greater forces than a mammogram. It's important to let your tech know you have implants so they can be factored into the scans with additional views.
What if I want to remove my implants later?
While most women are happy with their enhanced breasts, some have personal reasons for wanting to remove their implants with explant surgery. These patients may have a breast lift or fat transfer to improve breast shape once their implants are removed.
Your next step
Among all the choices you make before getting breast augmentation surgery, the most important decision is selecting a top plastic surgeon. Dr. Yamahata believes successful plastic surgery begins with your consultation, where he listens carefully to your cosmetic goals and takes the time to answer your questions. To get started, request a consultation using his online form or call his office in Sacramento at (916) 929-1833 or Granite Bay at (916) 773-5559.