Wayne I. Yamahata, MD
95 Scripps Drive
Sacramento, CA 95825
Phone: (916) 929-1833
Monday–Friday: 9 a.m.–5 p.m.

Wayne I. Yamahata, MD
8723 Sierra College Blvd
Granite Bay, CA 95746
Phone: (916) 773-5559
Monday–Friday: 9 a.m.–5 p.m.

Facelift
While your face is where your personality shines, it's likely where your age is most noticeable as well. Over time, the cheeks, jawline, and neck soften and droop. Lines and folds detract from once smooth, firm skin. Board-certified plastic surgeon Dr. Wayne Yamahata offers facelift surgery in Sacramento and Granite Bay performed with meticulous attention to detail. His patients, both women and men, find that this procedure helps them look younger and refreshed, and often gives their self-esteem a boost.
Facial Renewal Designed for You
To see that your facial renewal leaves you looking younger, but not like a stranger, Dr. Yamahata will individualize your facelift procedure with a specialized understanding of the facial anatomy and meticulous attention to detail. Improvements may include one or more of the following:
Firming up loose, sagging skin on the lower 2/3 of the face
Smoothing wrinkles on the cheeks and jawline
Sculpting excess fat from under the chin
Providing a fresh, vibrant appearance
Many of Dr. Yamahata's Granite Bay and Sacramento patients combine facelift surgery with other procedures like a neck lift, eyelid lift, or a brow lift for a more comprehensive improvement with a single recovery period. Combining procedures can also make the surgery more affordable than having the procedures performed separately.
Facelift Techniques
Dr. Yamahata is trained and experienced in a variety of modern facelift techniques. Because he understands that no 2 faces are identical, each facelift he performs is unique. Common techniques include:
Traditional facelift: This technique, also called a complete facelift or simply a facelift, is appropriate for the majority of patients because it provides the greatest degree of correction and longest-lasting results.
Mini facelift: Our Sacramento patients with early signs of aging of the face may be suited for this less invasive technique, which can require a shorter recovery period than the traditional facelift. This technique is appropriate for a select few patients as determined by Dr. Yamahata.
As the face ages, volume diminishes around the eyes and on the cheeks. Dr. Yamahata restores a more youthful look to these areas by incorporating fat transfer into most facelift procedures. He takes a small amount of the patient's excess fat, purifies it, and then carefully injects it into the skin to lift under-eye hollows, sunken cheeks, and other areas of the face.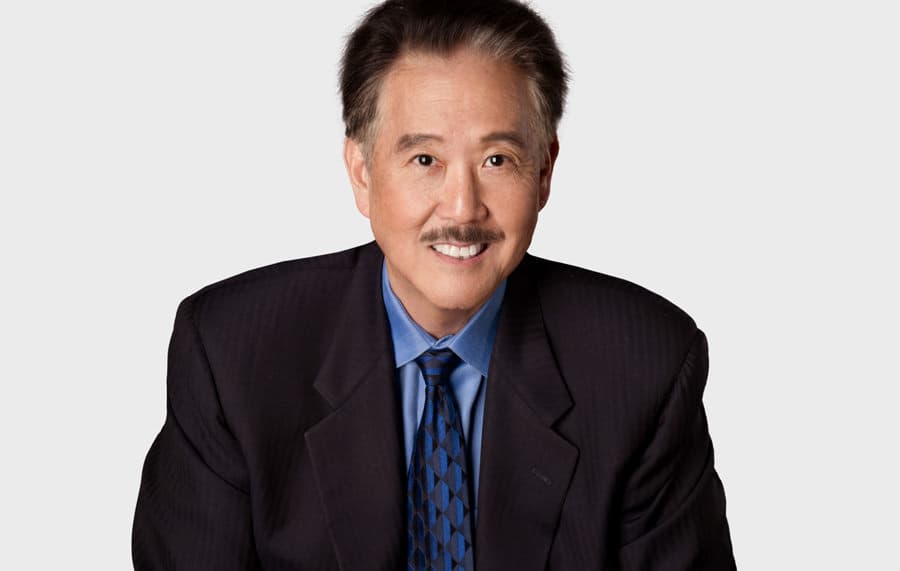 Meet Dr. Yamahata
A board-certified plastic surgeon, Dr. Yamahata has the skill and experience necessary to provide attractive results that look natural.
Meet the Doctor
Neck Lift
To provide a complete rejuvenation, Dr. Yamahata often combines the traditional facelift procedure with a neck lift. This procedure can usually be performed through the same incisions but may require an additional small incision under the chin. A neck lift can provide one or more of the following improvements:
Smoothing out the wrinkled "turkey neck" appearance of the neck
Reducing a double chin and heavy jowls
Defining the jawline
Correcting vertical neck banding caused by the platysma muscle of the neck
"I have had more than one procedure done by Dr. Yamahata including a facelift and eyelid surgery. I return to him because I've been completely satisfied with the results each time. The most important part to me is my health and safety and knowing that I will be taken care of during and after surgery and that's how I feel under his care."*
How Is Facelift Surgery Performed?
Dr. Yamahata typically performs facelift surgery as an outpatient procedure in his AAAA-certified surgery center, using either intravenous sedation with local anesthetic or general anesthesia. This procedure takes 4 or more hours to complete, depending on whether it is being combined with other procedures.
During facelift surgery, Dr. Yamahata places incisions within the hairline and around the ears, and possibly in a natural crease under the chin. He elevates sagging facial tissues, removes excess fat, and tightens facial muscles. He then redrapes the skin and removes any excess. Incisions are meticulously closed with stitches, and the head is bandaged.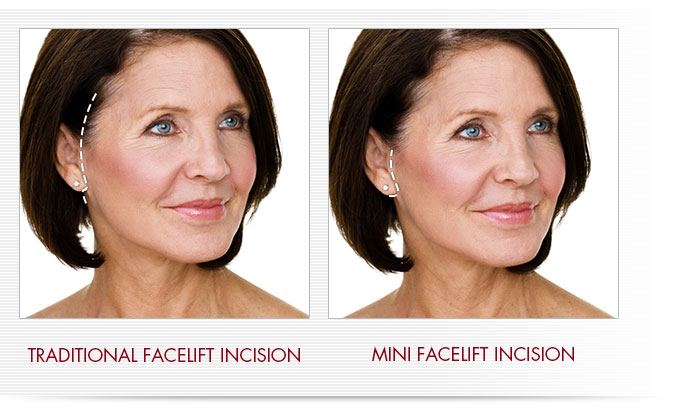 Facelift Recovery
Tips for Recovery
Ask Dr. Yamahata if the following tips apply to you:
Minimize bruising by discontinuing substances that can thin your blood, including aspirin, ibuprofen, vitamin E, and fish oil.
Take Arnica montana, an herbal supplement, as directed before and after surgery to facilitate healing and minimize bruising.
Apply cold compresses to the eyes and cheeks as directed for the first 24 hours to minimize swelling.
Keep your head elevated at all times for the first 3 to 5 days. It helps to sleep with extra pillows or in a recliner.
In most cases, Dr. Yamahata performs facelift surgery as an outpatient procedure, and you go home the day of your surgery. You need to have someone drive you home and stay with you for the first few days.
Dr. Yamahata understands that you may have questions or concerns early in the recovery period. To help you have a smooth recovery, you receive a phone call from his practice following surgery, and you return for follow-up appointments with Dr. Yamahata regularly. Most patients can return to their daily activities after about 10 to 14 days and more strenuous activities within a month.
Common Facelift Questions
Will people be able to tell that I've had a facelift?
The goal is to look years younger after a facelift, without the tight, pulled look created by outdated facelift techniques. Dr. Yamahata understands the characteristics that make a face look natural, and he works to create those characteristics during surgery. Once you've healed, you can return to your normal activities with confidence, knowing that people see an attractive, refreshed-looking you.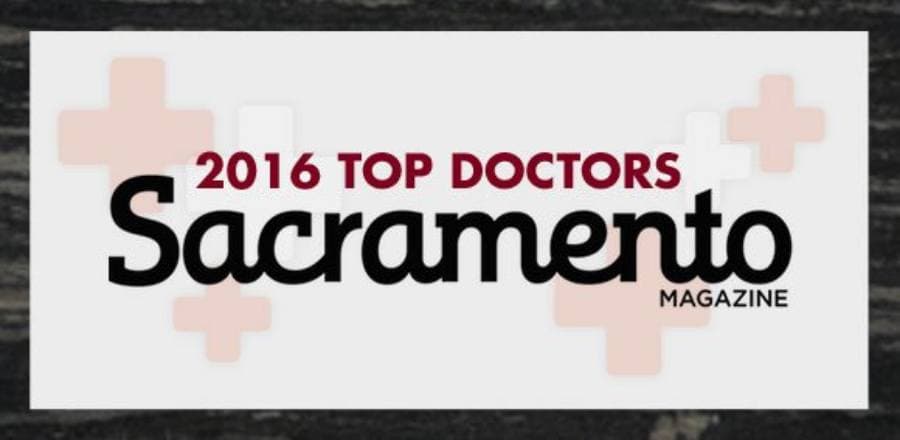 Top Doctor Award Winner
Sacramento Magazine's annual list honors medical professionals from the Sacramento area in their respective fields — and Dr. Yamahata is among them.
Request a Consultation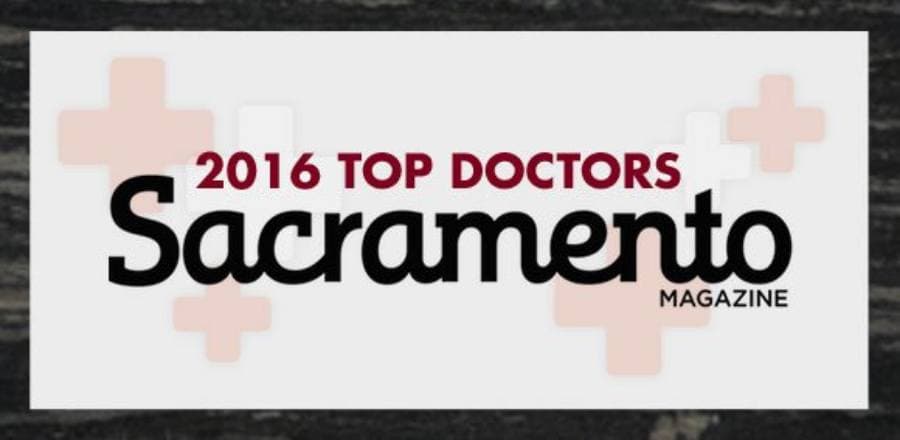 Can I undergo multiple surgeries at once?
Yes. Facelift surgery is exceedingly popular on its own, but it can also be seamlessly combined with other facial procedures such as a neck lift or eyelid surgery. Patients who choose to combine procedures are typically highly satisfied with their results despite their slightly more involved recuperation periods. During your consultation, Dr. Yamahata works with you to help you determine whether you're eligible for a complementary procedure.
How can I maintain the results of my facelift?
As with any cosmetic surgery procedure, the results of a facelift will change over time. But you can ensure that your results look their best for as long as possible by taking a few simple precautions. It's important to follow Dr. Yamahata's instructions for caring for yourself after surgery. During the healing process, your skin and incisions are especially susceptible to damage. Once you're fully healed, treating your skin well is the best way to keep your results looking fresh. Avoid smoking and unprotected sun exposure, both of which are known to heavily damage the skin. Dr. Yamahata can also offer you additional guidelines for meeting the changing needs of your skin over time.
Still Curious?
Find more answers about your desired procedure on our FAQ page.
Learn More
Your Next Step
To find out about the possibilities facelift surgery offers you, request a consultation with Dr. Yamahata or call his office in Sacramento at (916) 929-1833 or Granite Bay at (916) 773-5559.
Back to Top