Wayne I. Yamahata, MD
95 Scripps Drive
Sacramento, CA 95825
Phone: (916) 929-1833
Monday–Friday: 9 a.m.–5 p.m.

Wayne I. Yamahata, MD
8723 Sierra College Blvd
Granite Bay, CA 95746
Phone: (916) 773-5559
Monday–Friday: 9 a.m.–5 p.m.

Breast Augmentation Revision
Overwhelmingly, breast augmentation patients find satisfaction with the results of their surgeries. But sometimes a doctor's miscalculation or error, unforeseen complications, or a simple change of heart can motivate patients to seek revisionary surgery. Board-certified plastic surgeon Dr. Wayne Yamahata has years of experience performing breast augmentation revision for women from Sacramento, Granite Bay, Roseville, and surrounding areas. He's proud to help his patients finally achieve the beautiful results they deserve.
To find out how breast augmentation revision can improve your quality of life, request a consultation with Dr. Yamahata, or call his office in Sacramento at (916) 929-1833 or Granite Bay at (916) 773-5559.
"I went to Doctor Yamahata after finding out I had a ruptured implant. I could only afford to have that side fixed and not only was he willing to fix the side that had ruptured, but when I developed a complication, he took quick action and monitored it thoroughly. He even personally called me to make sure I was okay. He matched up the ruptured side perfectly to the other side. I am very pleased with the results. Not only is Dr. Yamahata a skilled and great surgeon but he is a very pleasant person. I am going back to see Dr. Yamahata, when I'm ready to have my eyes done."*
Breast Beauty Designed for You
Though the need for revisionary surgery is rare when the original breast augmentation is performed by a well-trained and experienced surgeon, it can arise when a patient is unsatisfied with her results. Dr. Yamahata's goal is to create beautiful, natural-looking breasts with respect to the patient's unique wishes, goals, and anatomy.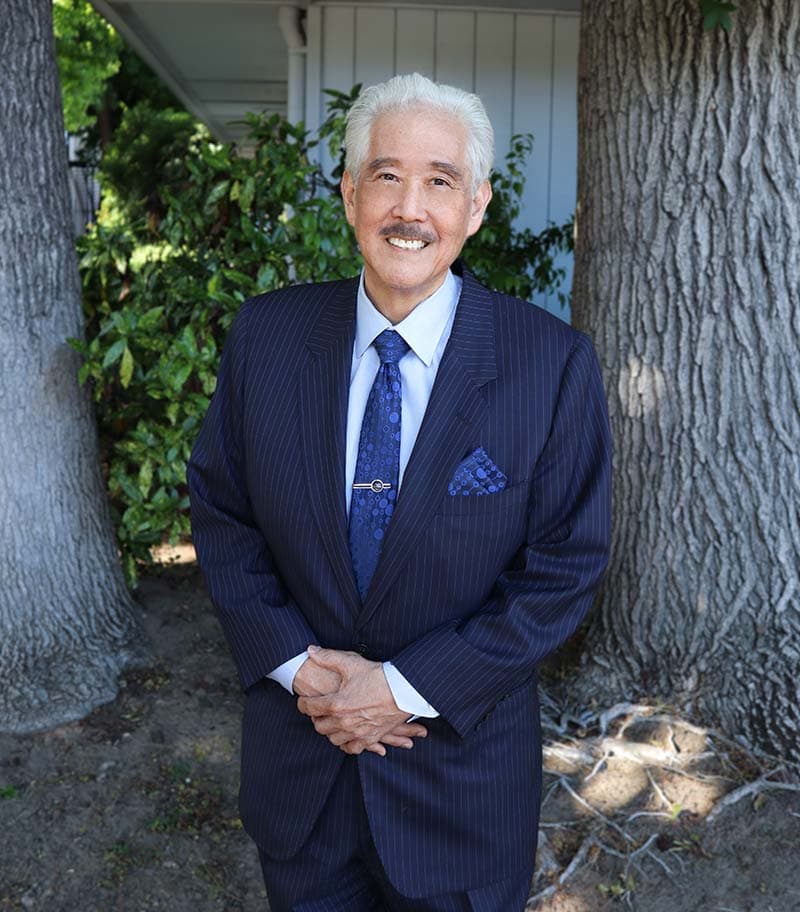 Meet Dr. Yamahata
A board-certified plastic surgeon, Dr. Yamahata has the skill and experience necessary to provide attractive results that look natural.
Meet The Doctor
What is a breast augmentation revision?
Most physical complications associated with breast augmentation aren't dangerous, but they can have a deep impact on a woman's sense of femininity and attractiveness. Complications that can be remedied with revision surgery include:
Capsular contracture: This condition occurs when excessive scar tissue develops around the implants, causing the breasts to feel tight, firm, and uncomfortable and distorting their appearance.
Leakage or rupture: Though breast implants are designed to stand up to lots of pressure, they can occasionally break, leak, or rupture. In the case of saline implants, the harmless saline filling is absorbed naturally by the body, although the affected breast is left with a deflated appearance. Today's cohesive silicone implants do not lose their shape in the case of breakage, but they do need to be monitored with regular MRIs and require removal or replacement if they rupture.
"Bottoming out": This occurs when an implant migrates lower than its original placement, causing the nipple to appear too high on the breast.
Rippling: When an implant "ripples," it means that the texture of the implant is easily visible through the skin. Though rippling can happen with either saline or silicone implants, saline implants carry a slightly higher risk.
Asymmetry: This may be the result of misplacement at the time of the original surgery. In other cases, as time goes on, the weight of an implant can cause one breast to hang differently than the other, which is why asymmetry sometimes takes years to develop.
Depending on your own unique circumstances, Dr. Yamahata may also recommend a breast lift or other procedure to complement your results. During your consultation, Dr. Yamahata will discuss your history and goals to develop a surgical plan that addresses each of your needs.
About the Surgery
Breast augmentation revision is often more complex than primary augmentation, so it's very important to choose a board-certified plastic surgeon with ample breast enhancement experience, such as Dr. Yamahata.
Dr. Yamahata performs most breast augmentation revisions at our onsite, AAAASF-accredited outpatient surgery center. Typical revision surgery can last up to 3 hours and is performed while the patient is under general anesthesia.
In Sacramento, breast augmentation revision is a highly customized procedure, and there is no "one size fits all" surgical technique. During your consultation, Dr. Yamahata takes care to ensure that you understand the details of your surgery, as well as what you can expect before, during, and after the procedure.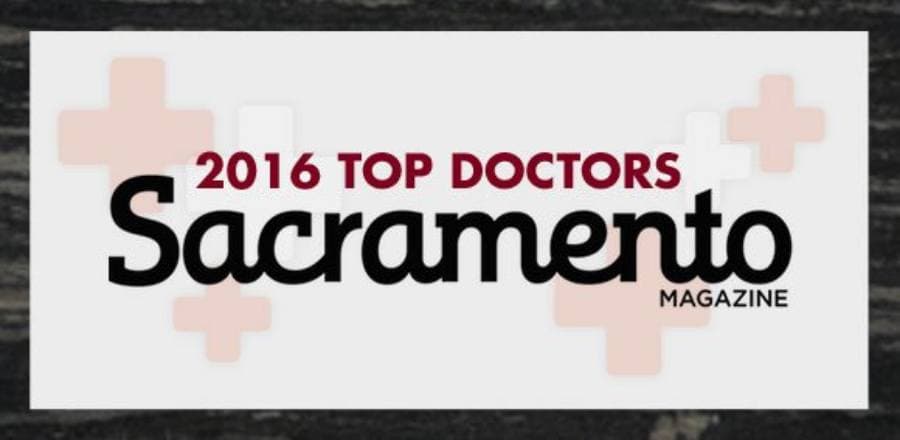 Top Doctor Award Winner
Sacramento Magazine's annual list honors medical professionals from the Sacramento area in their respective fields — and Dr. Yamahata is among them.
Request a Consultation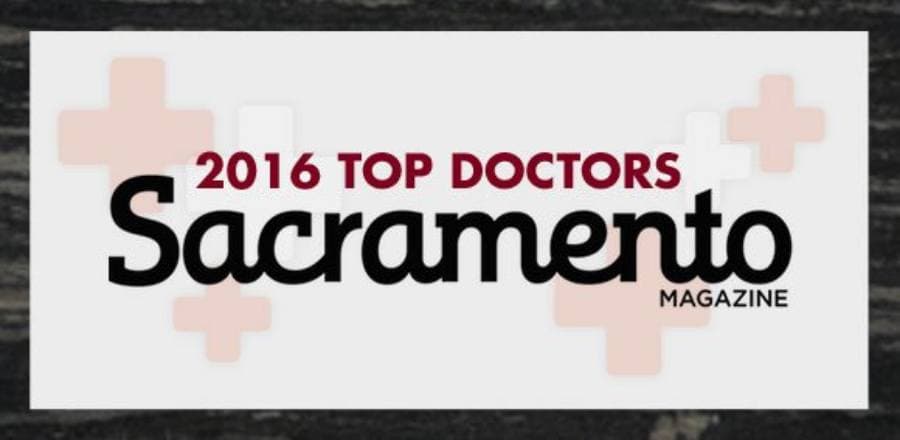 How long does it take to recover from breast revision surgery?
Most breast augmentation revision patients are able to return to their normal activities after about a week, and strenuous activities, such as upper body exercise, in 3 to 4 weeks.
The recovery experience following revision surgery is usually similar to the recovery after a primary breast augmentation. Your breasts will be bandaged to manage discomfort and swelling and to add support during the crucial healing process. Dr. Yamahata advises his breast enhancement patients to keep themselves supported at home with pillows or in a favorite chair, as the breasts must be kept upright to ensure proper healing. Dr. Yamahata and his staff will continue to follow up with you throughout the healing process, including regular appointments to monitor your recovery.
Breast Augmentation Revision FAQ
There are many reasons women come to see Dr. Yamahata for the revision of a breast augmentation procedure. He consistently helps them attain the attractive, natural-looking breasts they had hoped for with their original procedure. Here are answers to some of the questions he is most frequently asked.
Why is revision surgery more complicated than the first breast augmentation procedure?
There are several factors that make revision breast augmentation more complicated than the initial breast augmentation procedure. Dr. Yamahata must often address one or more of the following issues:
Scar tissue that has developed both inside and outside the breast must be removed, particularly if you have had multiple breast surgeries performed.
The quality of the breast skin has become compromised because it stretched out and thinned since the initial surgery.
The breast anatomy and chest wall have already been changed during the initial surgery, making it more challenging to provide natural-looking results.
How do I choose a surgeon to correct my breast augmentation results?
It's important to choose a board-certified plastic surgeon to perform any plastic surgery procedure because he or she is trained in the techniques necessary for these complicated procedures that often come with unique challenges. In the case of revision surgery, you should choose a board-certified plastic surgeon who has extensive experience performing these more complex cases on a variety of patients. In addition, be sure to choose a surgeon who will listen to your concerns, explain your options, and help you feel supported.
How do I know my breast implant has ruptured?
It's obvious when a saline breast implant ruptures as it deflates quickly. In the case of a silicone implant, rupture is much less obvious. Signs include:
Pain or tenderness for no apparent reason
Changes in breast shape
Swelling or redness
If you suspect an implant rupture, either silicone or saline, it's important to visit Dr. Yamahata as soon as possible, as further complications may develop and make revision surgery even more complicated. If you have concerns about a silicone implant, he may order an MRI to provide a definitive answer.
I can see and feel my saline implants rippling and wrinkling through the skin. What can be done?
If your breast implants were not already placed under your chest muscle, adjusting the placement often effectively disguises wrinkling saline implants. In addition, exchanging your saline implants for cohesive silicone gel implants will typically provide a smooth, more natural look and feel.
I've developed capsular contracture in one breast. Do I need to have my implants removed?
Capsular contracture is a complication of breast augmentation in which the natural scar tissue that forms around the implant thickens and restricts the movement of the implant, making the breast feel hard and look distorted. This condition is often treated by removing the thickened capsule of scar tissue (called a capsulectomy) and replacing the implant. If the implant was not originally placed under the chest muscle, it is moved to this location in an effort to reduce the rate of recurrence.
What is breast implant exchange?
Dr. Yamahata performs elective breast implant exchange, also called breast implant revision, for many reasons, including changing implant size and implant fill material (saline to silicone and vice versa). Whenever possible, he makes the incision at the site of the scar from the original procedure and uses the original pocket for the implant. In this case, recovery is often easier than with the original procedure.
Can I have my breast implants removed and not replaced?
Whether because of a complication, lifestyle changes, or new aesthetic values, sometimes breast augmentation patients want to have their implants removed and not replaced. Dr. Yamahata performs this procedure, which is called explantation. It is always his goal to help each patient feel satisfied with her body, and he will make every effort to support this goal through his surgical and artistic talents.